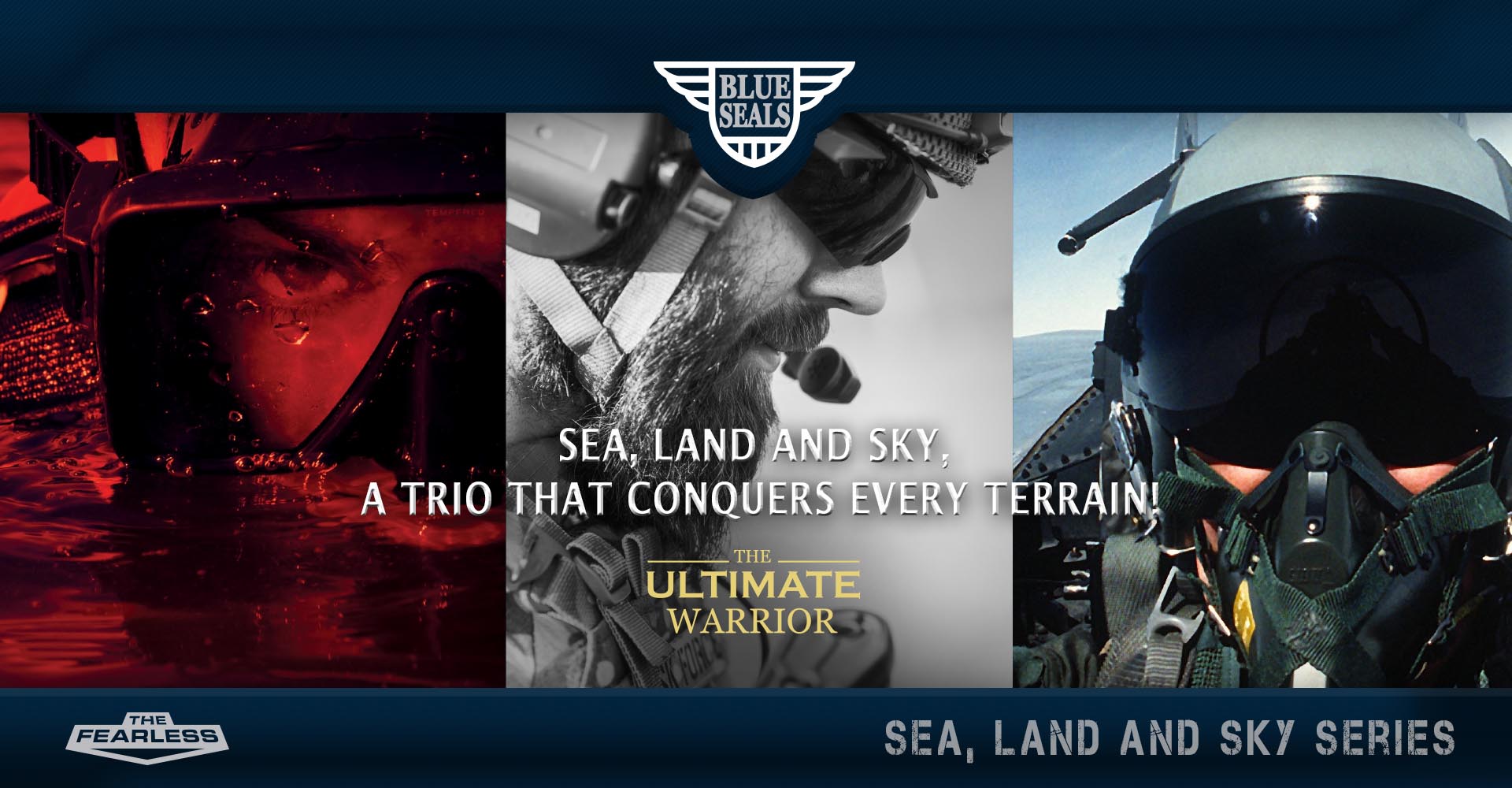 The Ultimate Warrior
Sea, Land and Sky all united in this one of a kind watch that has been crafted for the Ultimate Warrior, those who conquers every terrain!
Intuition, unchallenging virtue and innate courage come together in the Ultimate Warrior watch. This watch is a collectible item for the most highly trained and proficient SEAL there is. This watch was aspired to create the best of the best, those who protect and serve us with their courage, skill, and dedication. The Ultimate Warrior watch is perfect for those veteran true-BLUE SEALS. They have served their duty with honor, virtue, and valor.
While all our watches have a distinctive theme, it really all comes down to this great watch we have made for the ultimate warriors. The high skies where our choppers fly, the depths where our divers go, the lands our Navy's scours. That makes them the Ultimate Warriors.
The Ultimate Warrior is the most extraordinary watch in our catalog, The Ultimate Warrior watch values that sacrifice. It values the memory of them, the people who had fought and pulled through to become what we like to call Ultimate Warriors.
Reach for the ultimate mission and add the Ultimate Warrior watch to your collection.